Road and Mountain Bike Racing
Introduction
I have been passionate about bikes for most of my life and have been actively mountain biking for the last ten years. Over a year ago I began focused training in order to ride faster and eventually race. I began to fulfill this goal last summer with my first mountain bike race. Since then I have raced several more mountain bike races as a Cat 2, up to the 50 mile distance in an Cross Country Marathon (XCM) race. In an effort to become faster at mountain biking I took up road cycling and have since raced at the 50 mile distance with a criterium race and a full and half century race coming up soon on my calendar.
Race Results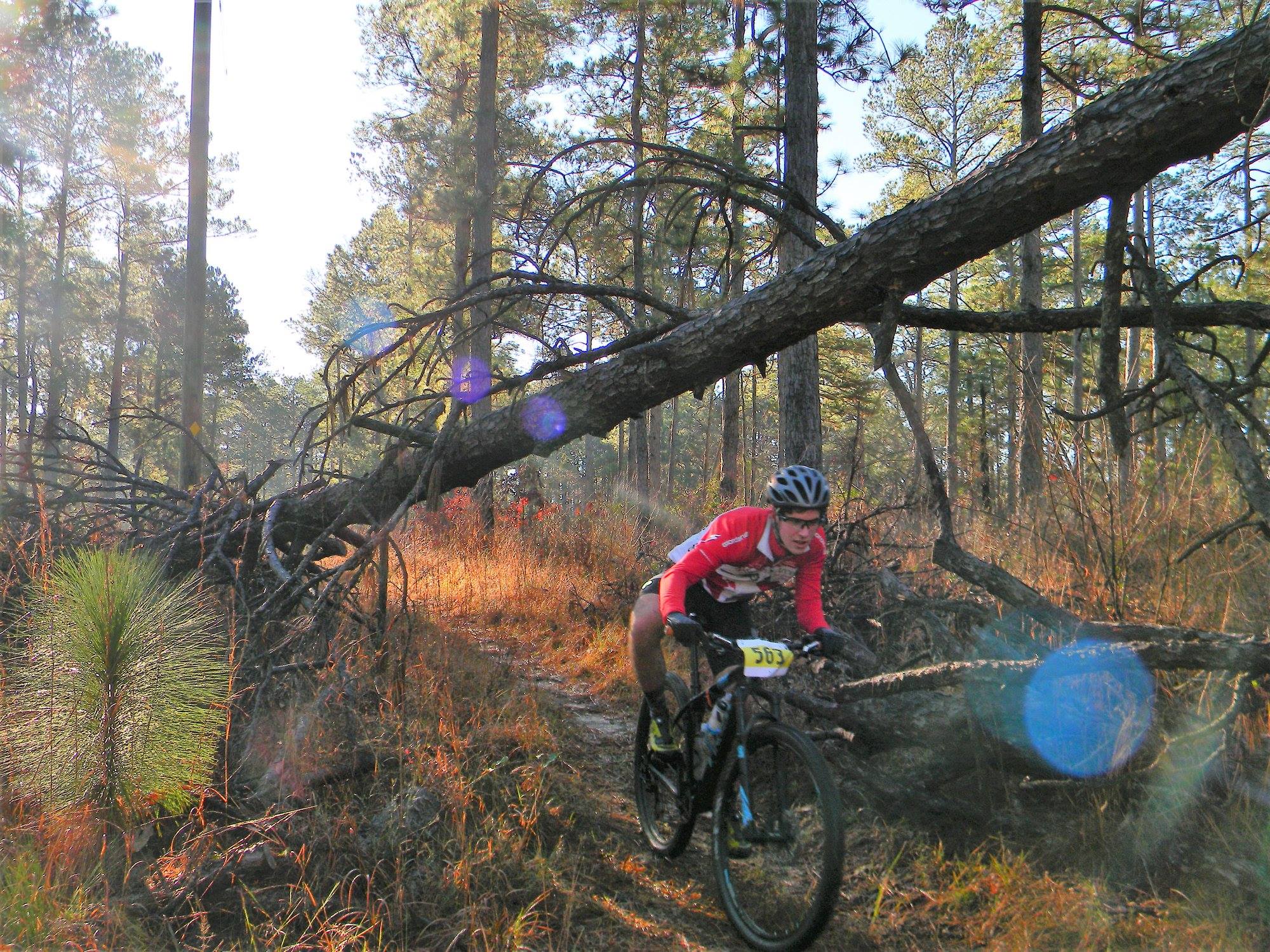 On my way to a 3rd place finish at the 2019 Wild Azalea Trail Challenge in Woodworth, Louisiana
I continue to train hard for my upcoming road races both solo and with a cycling group. I am an active member of the Ride Ruston Cycling Club and have built my own training plan using my own research and have recently seen marked improvements. Cycling is a passion of mine and I am currently pushing myself to be the best I can and enjoying it along the way.